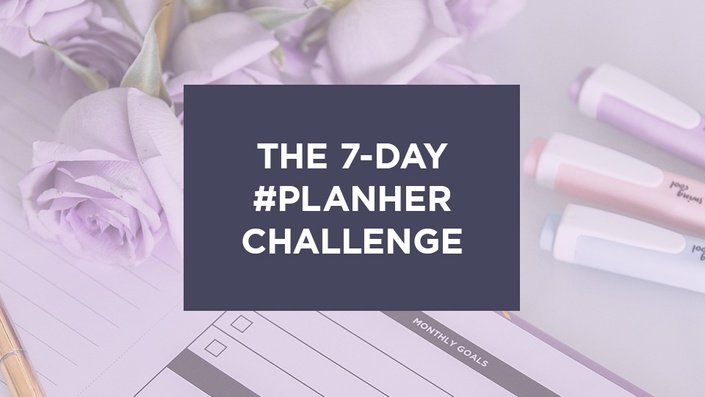 The 7-Day #PlanHer Challenge
A clear and concise introduction to content planning
Perfect for beginners or as a refresher!
The FREE 7-Day #PlanHerChallenge will teach you how to confidently navigate through your content planning and use your time efficiently to see quantifiable results.
You're 7 days away from your 12-month content plan.
Total length of all videos: 39 minutes
That's shorter than your last Netflix episode.
Class Curriculum
Day 1 - Planning Tools
Available in days
days after you enroll
Day 2 - Mapping Out Your Year
Available in days
days after you enroll
Day 3 - Goal Setting
Available in days
days after you enroll
What You're Saying About The Challenge
Straight to the point and easy to follow along. Everything made complete sense and I'm really motivated me to get my shoots and content planned properly instead of just winging it!
- Stacy P. (@dushidesigns)
The short videos were the perfect length and crammed FULL of practical knowledge.
- Chiara S. (@hoobynoo)
I bought a $600 2-month Instagram course and just refunded it because I got way more valuable content out of your free 7-day challenge!
- Hannah R. (@wholefoodiechallenge)
I learned more in those 5 minutes than I have in months of trying to figure out exactly how to use Instagram for my business!!
- Shea K. (@sheakeats)
How refreshing not to listen to a video full of over-exaggerated confidence and hype! Love this cool, calm and collected approach!
- Mandy K.
Frequently Asked Questions
When does the challenge start and finish?
Starting February 19 at 9am ET, you can begin the challenge whenever you're ready. It is completely self-paced, but is designed to be a 7-day challenge. We highly recommend watching one video per day for one week and completing your homework on time.
How long do I have access to the challenge videos?
The challenge is designed to take 7 days to complete. After you enroll, you can access content until December 2019. Remember, your content isn't going to plan itself, so don't put it off for too long.
Do I need The Content Planner for this challenge?
You don't need The Content Planner for this challenge. If you do have one, you'll maximize your results and find completing the challenge a lot easier and fun.
What happens after I pre-register?
Right after you register, you'll receive a confirmation email. Starting on February 19 at 9am ET, you'll gain access to all videos. Until then, no videos will be available.
Why is the challenge free?
These trainings are worth $1,000s of dollars in sales, marketing and new clients, but I want to prove to you that planning doesn't require a lot of TIME.
All those free webinars and workshops --
I've watched them too.
They always leave you asking,
"Well why didn't you say that in the first 5 minutes?".

Your time is extremely valuable and not a minute of it will be wasted on my watch.

No tricks, hours of watered-down video content or making you pay at the end for those "proven strategies" you were promised.
Let's get straight to learning, planning and DOING
Your Instructor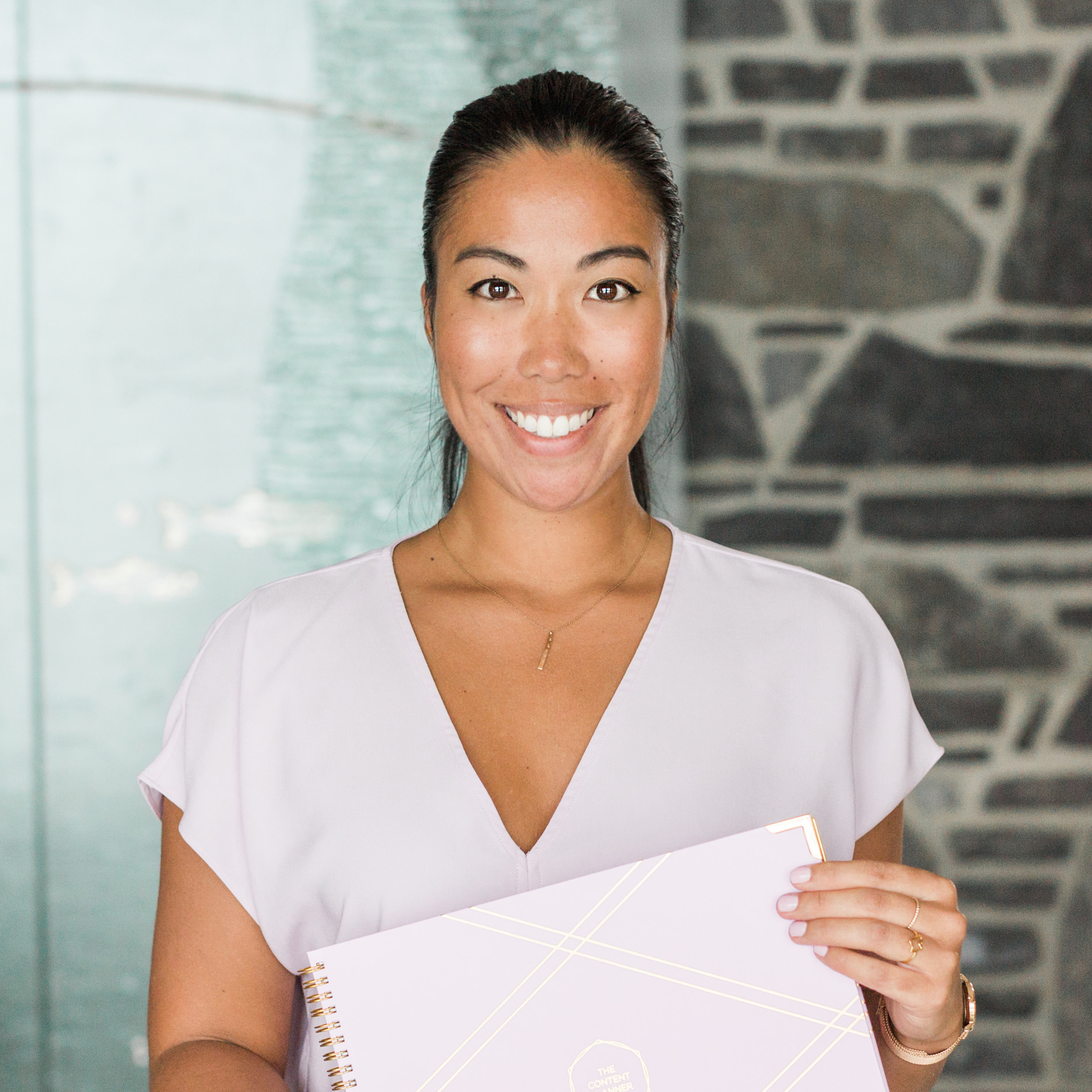 Kat helps discouraged business owners create a clear path towards achieving their social media goals.
With a 6-figure e-commerce brand and a recent $42k launch (with $0 ad spend) in her back pocket, Kat brings results-driven expertise and step-by-step strategies to her online community every day.